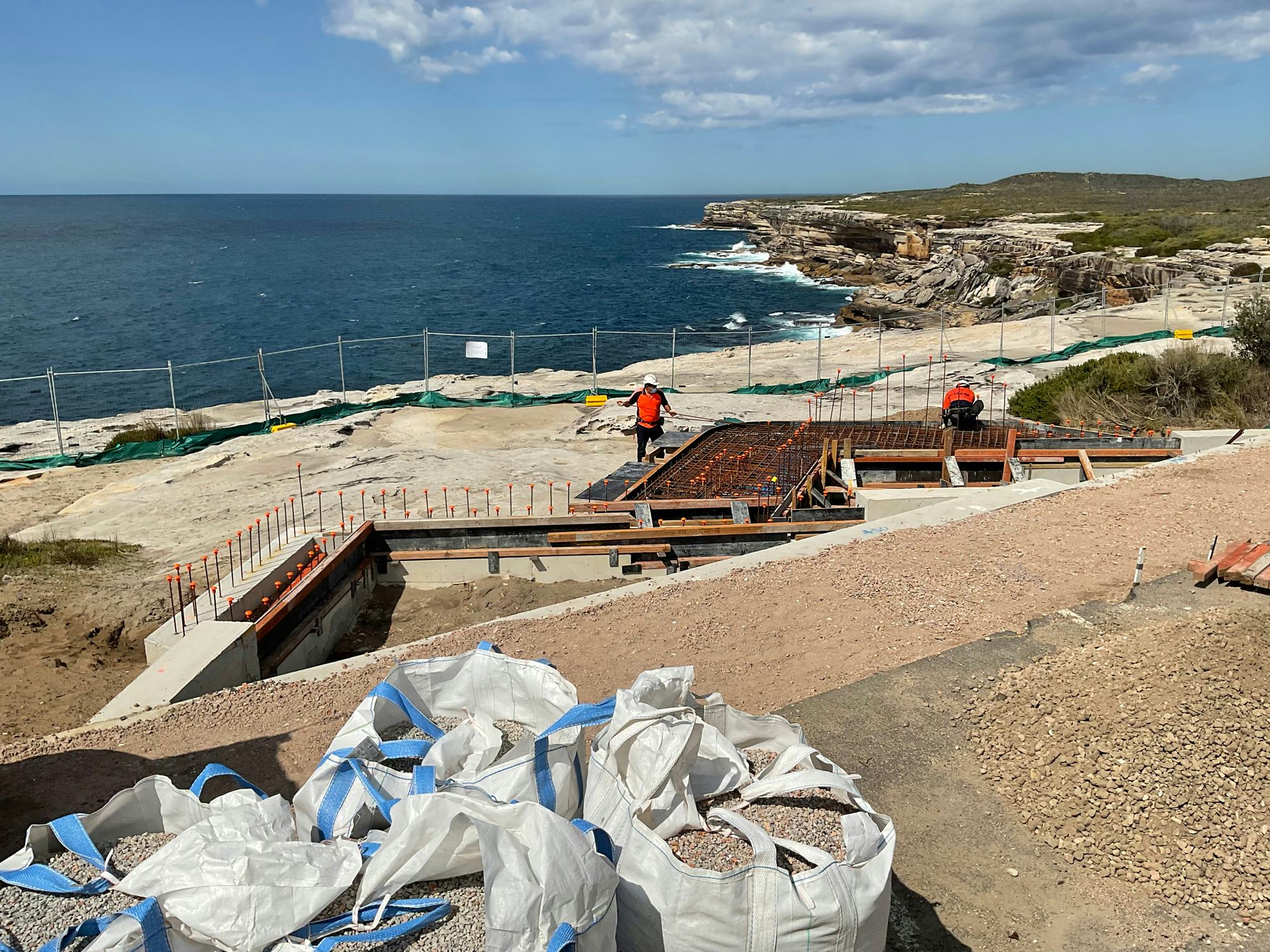 The new OCULUS-designed lookout at Cape Solander is currently under construction. Photo: Simon Trick.
Cape Solander lookout takes shape
01 Oct 2021
Construction has commenced on a new OCULUS-designed lookout at Cape Solander, with contractor AJ Bristow commencing concrete pours for the viewing terraces this week.
OCULUS has been working with client NSW National Parks & Wildlife on the design and delivery of the project, which forms part of the National Parks and Wildlife's wider Improving Access to National Parks program.
The project replaces an existing shelter structure that was in poor condition and also includes improvements to the carpark. The design consists of a series of seating and viewing terraces which cantilever over a sandstone rock shelf to enable multiple viewing points to spot humpback whales during their annual migration along the NSW coast. The main shelter is identified by two separate roof structures whose forms are inspired by humpback whales. Surrounding the shelters are three viewing decks of differing elevations, providing multiple viewing points to spot passing whales.
New interpretive, danger and wayfinding signage will also improve the visitor experience.
Cape Solander is a picturesque sandstone headland within the Kamay Botany Bay National Park, NSW, part of the Eora Nation.
Construction is due to be completed at the end of the year.