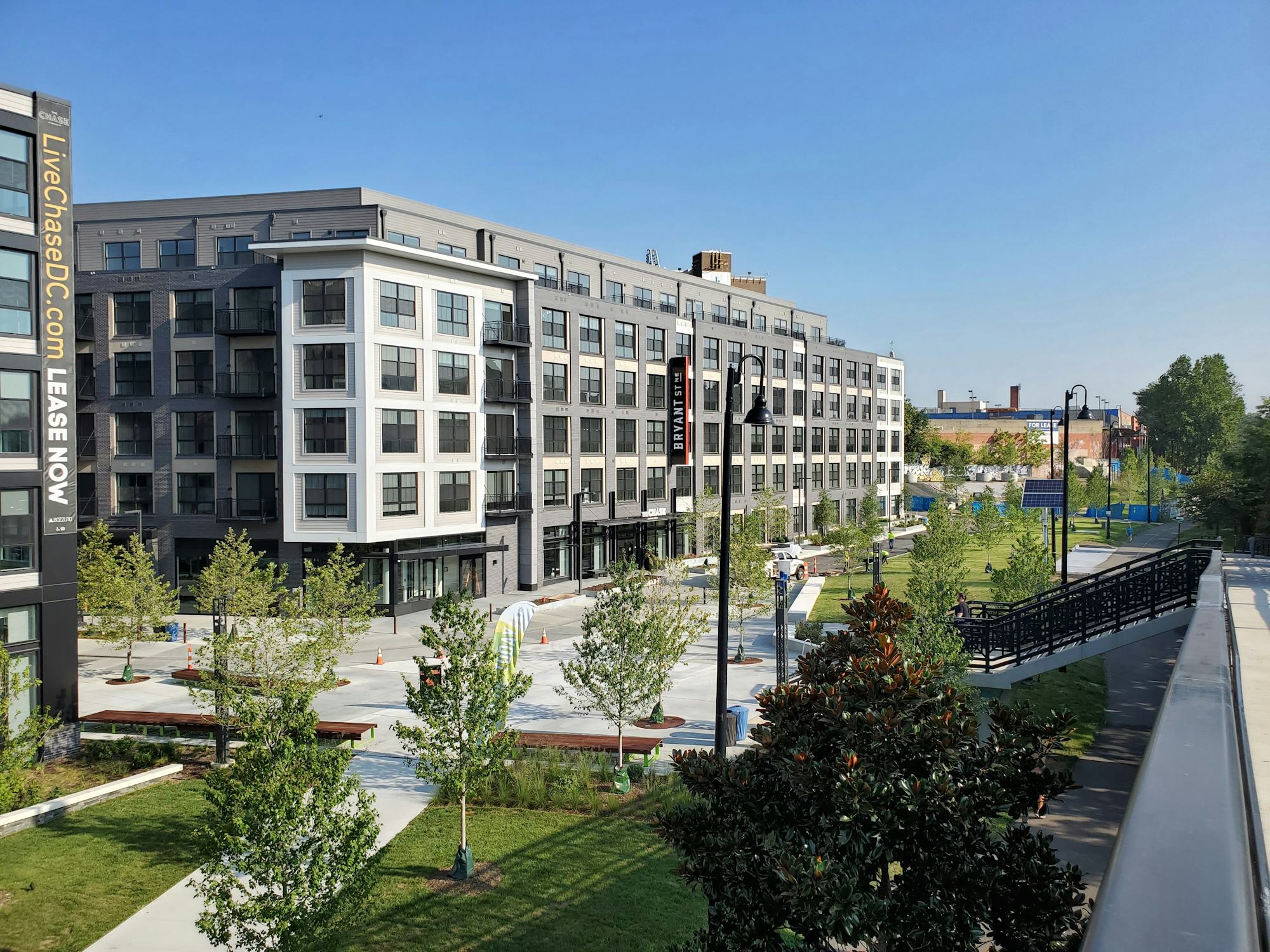 Bryant Street NE: first phase now open!
02 Sep 2021
The first phase of MRP Realty's new Bryant Street NE project is now open! Bryant Street NE is a 13-acre multiphase master plan project that OCULUS has been involved in for more than 6 years, working closely with MRP Realty and SK+I architecture to create a vibrant new addition to the Edgewood neighborhood.
Phase one delivers a collection of streetscapes, a public park, and amenity spaces for the first 4 buildings, bringing new dining and entertainment as well as nearly 500 new apartments to the neighborhood. Bryant Street itself is designed as a woonerf – curbless, with tree grates that conceal the continuous soil panel while allowing for pedestrian porosity across the street – that terminates at the public plaza at the East end of the site. The plaza, activated by retail and residential lobbies, has direct connections to the Metro station.
Adjacent to the plaza is the linear park which integrates with the Metropolitan Branch Trail and features a community dog park and flexible lawn areas. Sculptures by a local artist that were once located on site have found new homes in the park, and the project will feature new art installations coming this fall. Design work on Phase two of the project has already begun.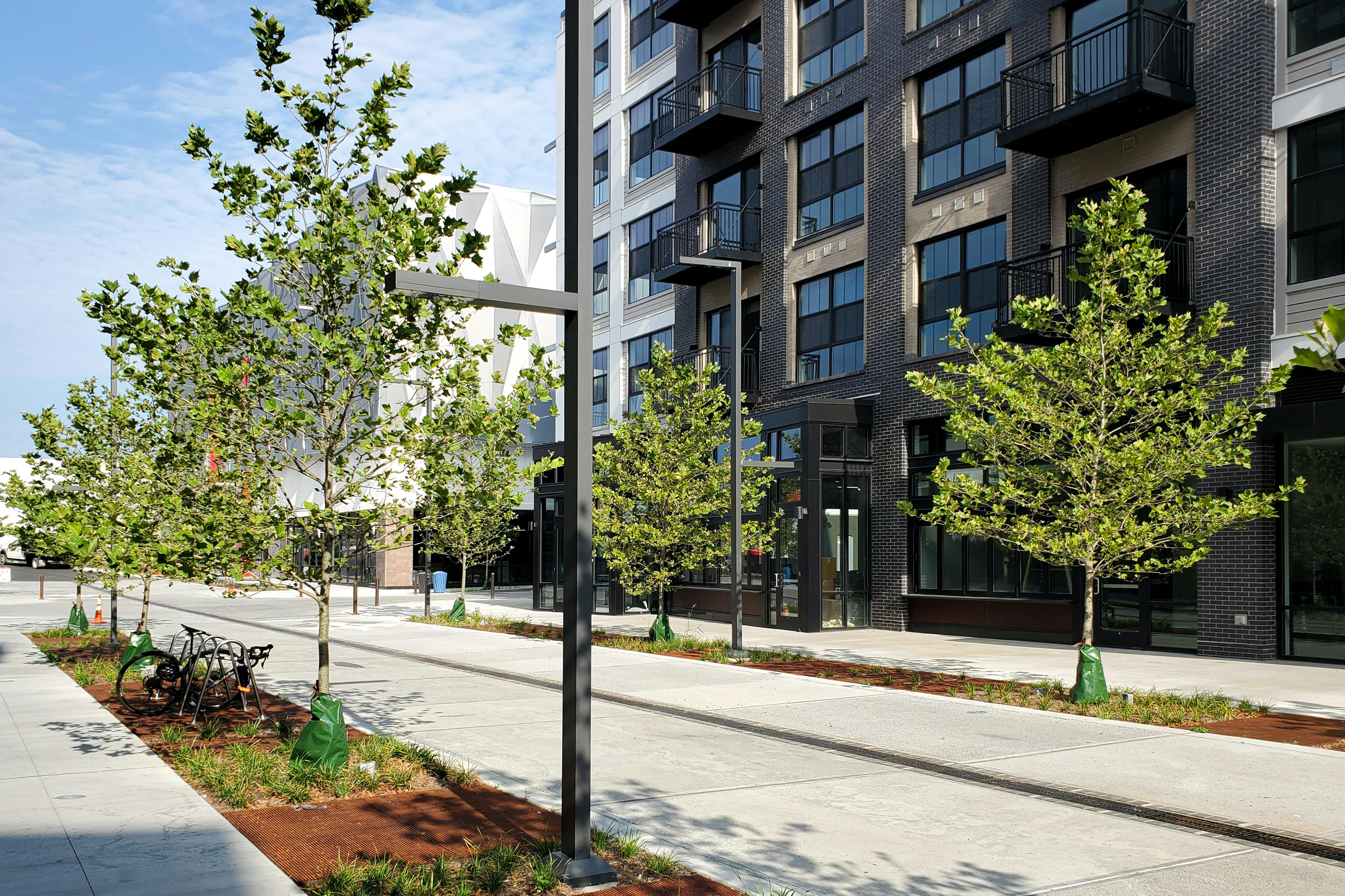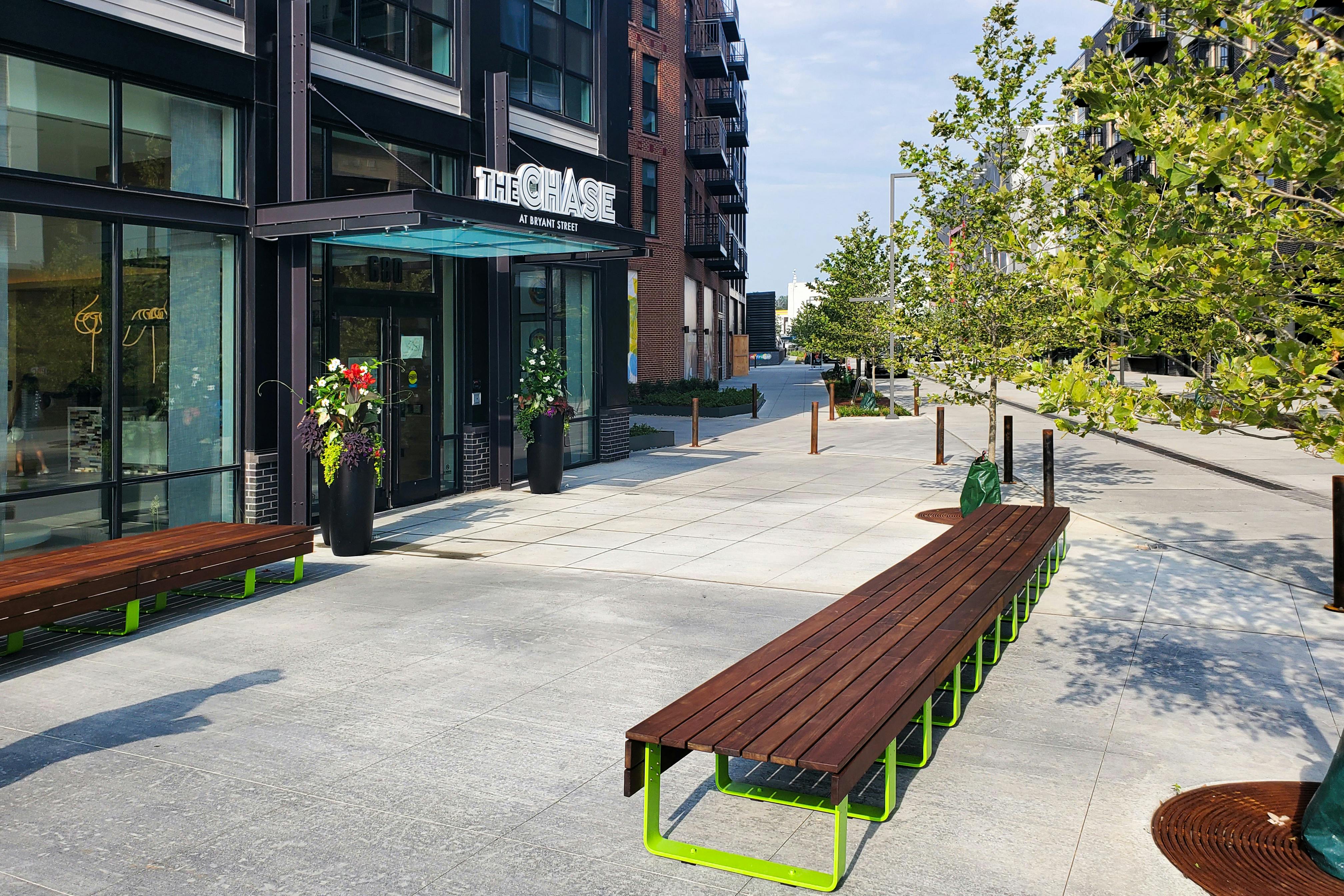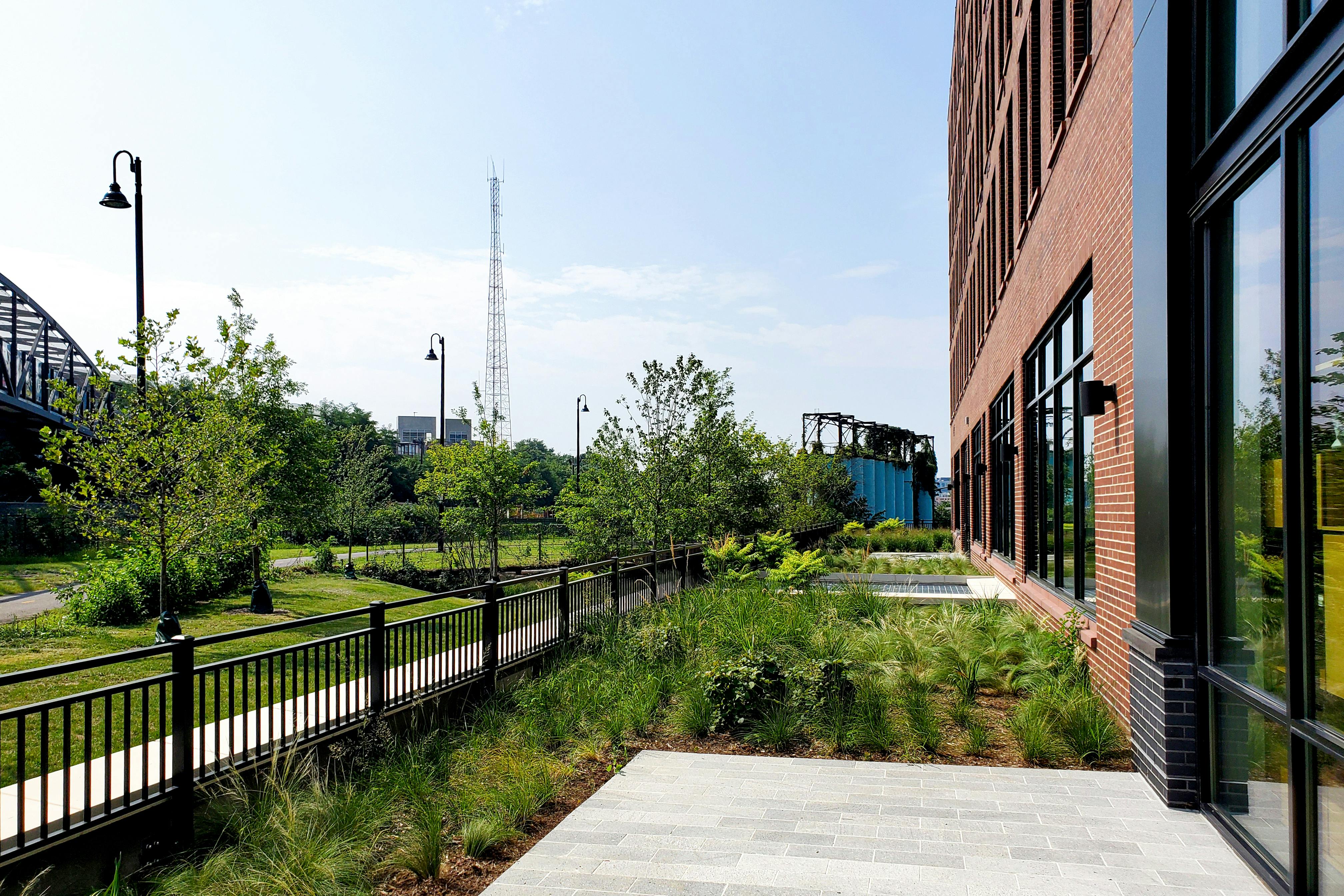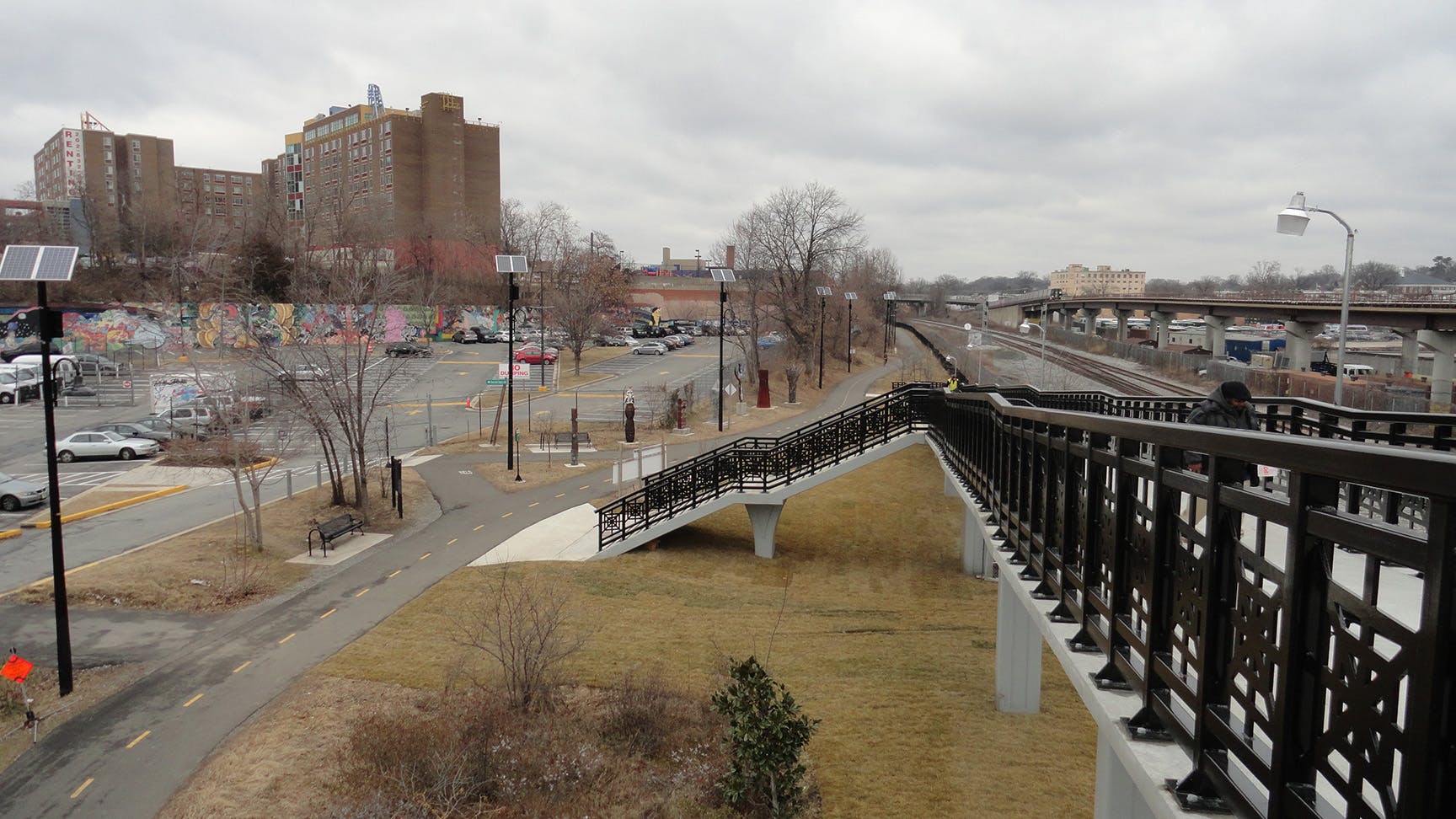 Above: The site in 2015.