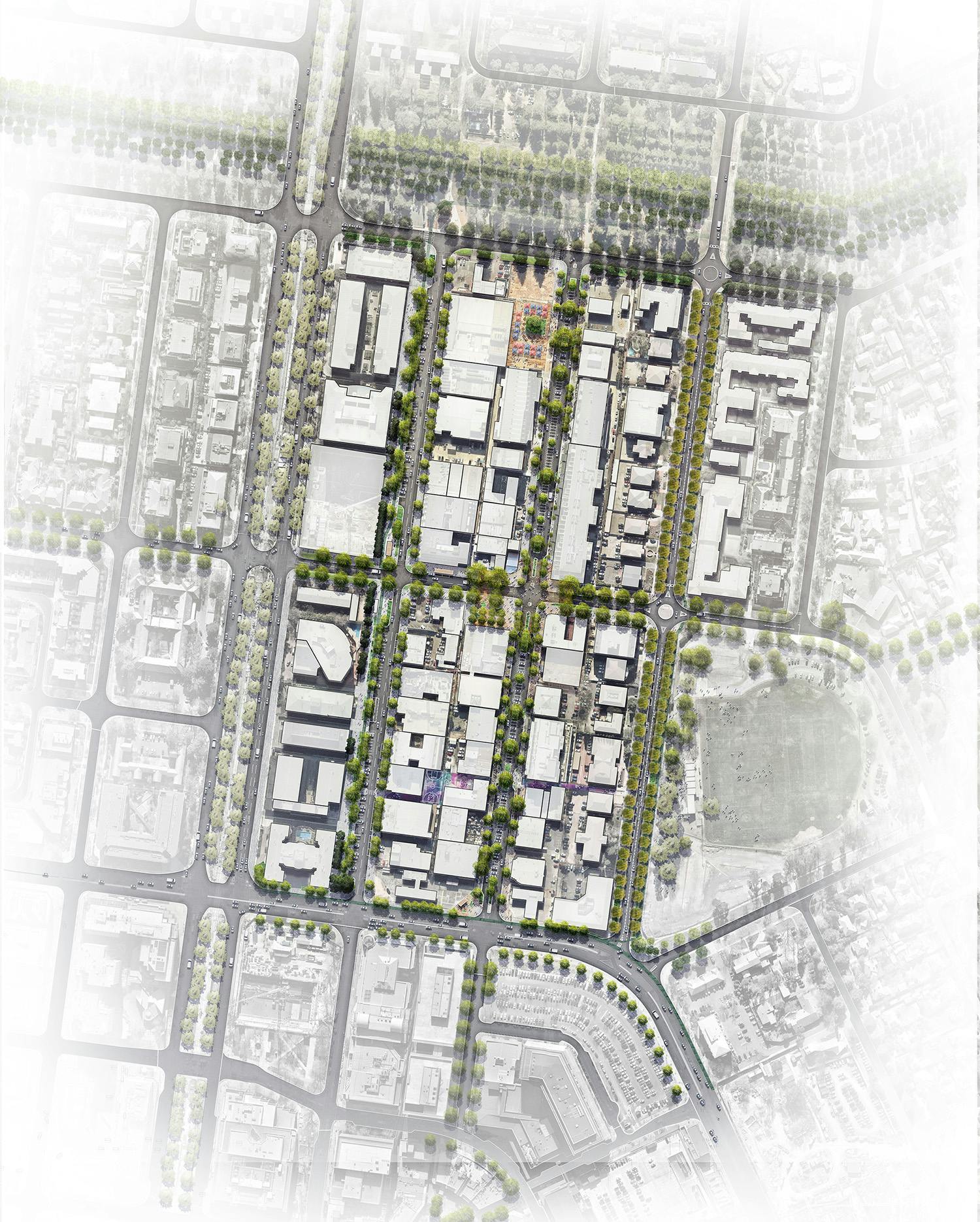 Braddon Place Plan recognised with Planning Institute of Australia (PIA) Planning Excellence Award
08 Nov 2019
A comprehensive place plan developed by OCULUS, Right Angle Studio and CoDesign Studio for the inner Canberra suburb of Braddon was recognised at the Planning Institute of Australia ACT Awards on Friday 25 October 2019.
The Braddon plan, along with parallel projects in Dickson and Haig Park, was awarded the Planning Excellence Award for Best Planning Ideas – Small Project.
The project involved producing a Place Proposition, Placemaking Plan and Preliminary Sketch Plans for the City Renewal Authority, which is now implementing the first phase of the plan.
Our team undertook extensive community engagement for the project, including workshops with businesses, on-street engagement and the Hello Braddon event, which provided more than 300 ideas for suburb's future.
The Place Proposition outlines the positive place characteristics that should be preserved or enhanced as Braddon evolves into a higher density mixed-use neighbourhood. It also provides a detailed overview of Braddon's current and forecast demographic mix.
Four themes underpin a creative and strategic framework for the precinct's identity, they are: Proudly Urban, Strategically Gritty, Next Nature and People-Powered.
The design strategies focused on physically locating and prioritising ambitions brought out in community consultation, as well as putting forward new measures that build on suitable local and international precedents for creating vibrant community spaces.