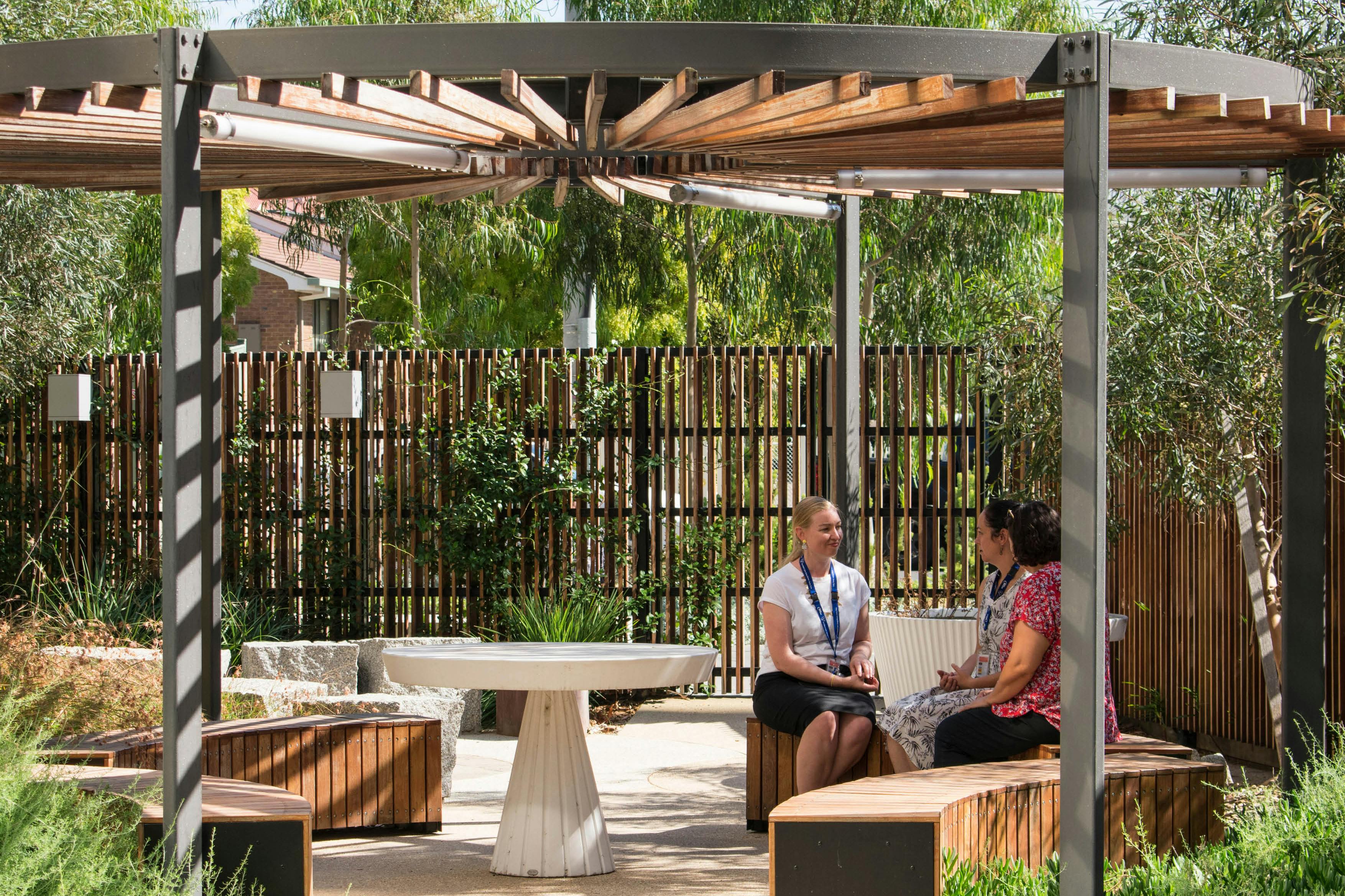 Bendigo Hospital landscapes by OCULUS with Paul Thompson. Photo: Tom Adolph.
Bendigo Hospital wins AILA Award of Excellence for Civic Landscapes
01 Nov 2019
Presented this year at the Plaza Ballroom Melbourne, the annual AILA National Awards celebrate the transformative potential of landscape architecture to address the complexity of issues facing urban and regional areas.
OCULUS (with Paul Thompson) was honoured to receive an Award of Excellence in the Civic category, arguably the most competitive category in the national program.
According to the jury citation, "Bendigo Hospital demonstrates the healing qualities landscape offers to patients, staff and visitors and sets a new benchmark for healthcare environments in Australia."
"The jury was won over by the consideration shown to the Indigenous community. The design team worked in partnership with the Dja Dja Wurrung Clans Aboriginal Corporation to create employment opportunities and ensure the region's cultural heritage was recognized through the co-design of an Aboriginal courtyard and garden."
The 2019 National Landscape Architecture Awards jury comprised Peta-Maree Ashford (jury chair), Ben Willsmore, Candy Rosmarin, Bridget Keane, Ezra Jacobs-Smith and Roderick Simpson.
View the project here.
Read the full jury citation here.