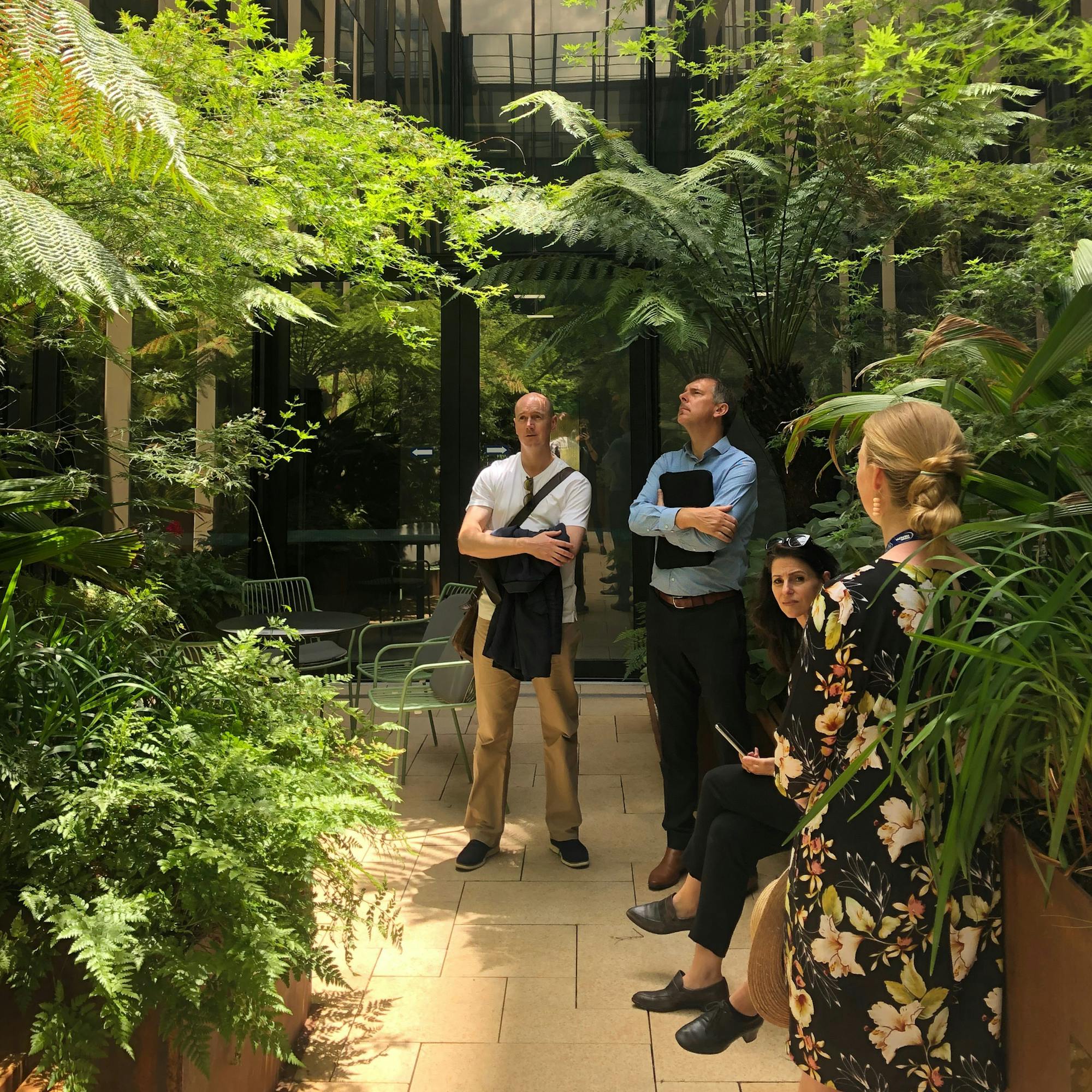 Bendigo Hospital Case Study
15 Feb 2023
The Landscape Architecture Foundation believes "landscape architecture has a vital role to play in solving the defining issues of our time: climate change, species extinction, rapid urbanization, and inequity."
Our work on Bendigo Hospital – which encompassed the master planning, design and documentation of all external areas and nearly fifty rooftops, balconies, and courtyards – has been published in the Landscape Performance Series by the Landscape Architecture Foundation as part of a program matching faculty-student research teams with design practitioners to document the benefits of exemplary high-performing landscape projects.
Led by Research Fellow Bridget Keane, Lecturer at RMIT University, and supported by Peter Grant, the study developed methods to quantify the project's environmental, social, and economic benefits, including:
Saved 14.4 million gallons of potable water, equivalent to approximately 22 Olympic-sized swimming pools, from opening in 2018 through 2021 by using harvested rainwater for irrigation and some building systems.
Projected to sequester an estimated 365,580 lbs of atmospheric carbon over the next 20 years through the retention of 79 existing mature trees. This is equivalent to 410,762 miles driven in an average passenger car.
Provides a range of activity spaces within the therapeutic garden, with seven activity types noted over six observation periods across two cold weeks in July. The spaces also encourage social interaction, with 40 groups of two or more people observed over the same period.
Supported a 67% increase in the number of Indigenous patients presenting to the hospital per year. This indicates increased comfort with seeking medical care, supported by features like the Aboriginal services courtyard with a smoking pit used in "Baby Welcome to Country" ceremonies.
Supported an increase in the number of Indigenous Services Liaison workers from 0.8 to 3 Full-Time Equivalent positions, indicating higher demand for the specific Indigenous health services they provide.
This project was delivered as a Public Private Partnership, the Victorian government partnered with Exemplar Health, a consortium including Capella Capital as the sponsor and financial adviser. Joan O'Brien at Capella Capital, OCULUS Associate Director Claire Martin, and the Bendigo Hospital research team contributed to the study which can be viewed in full here.