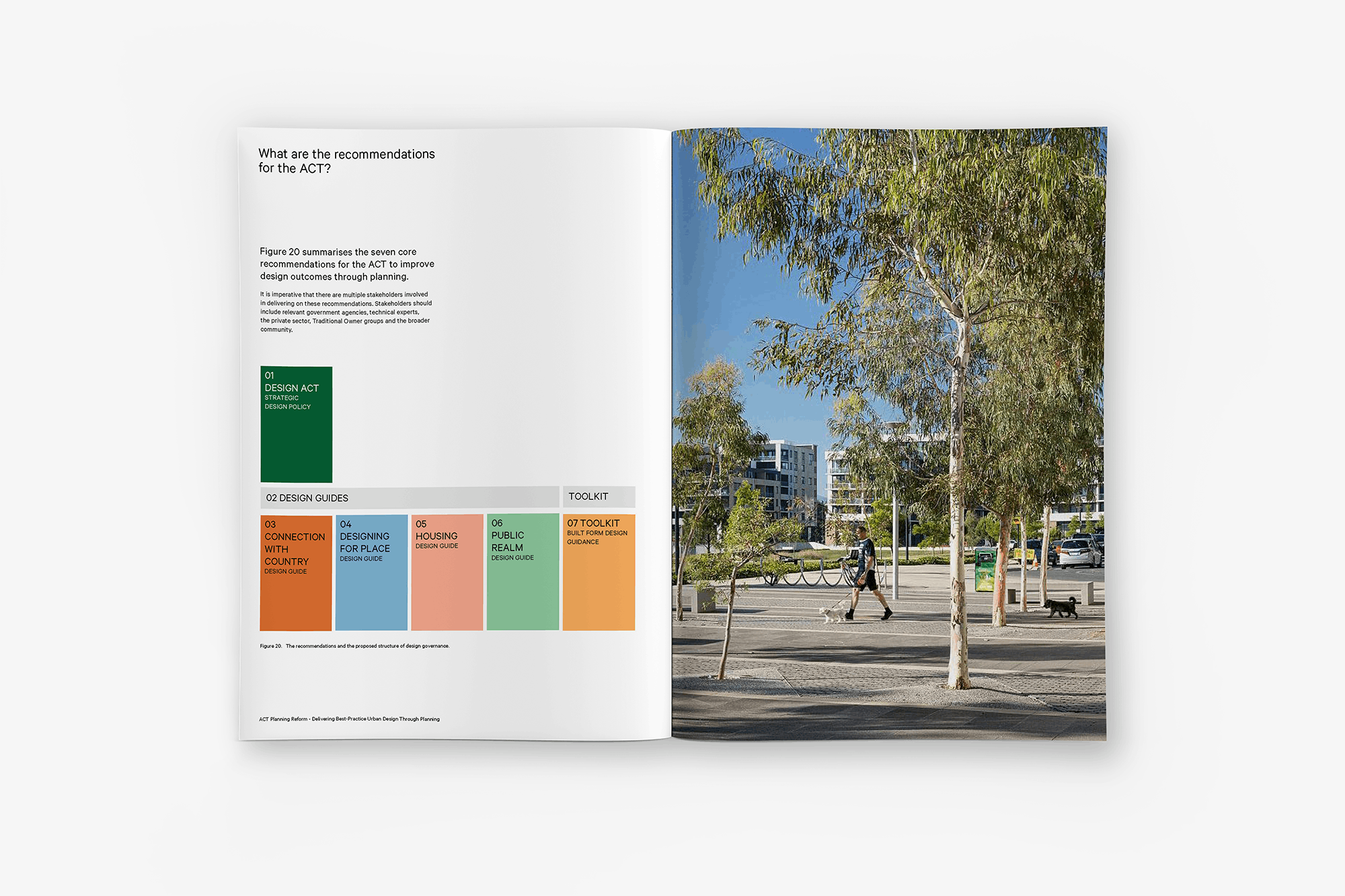 Australian Urban Design Awards: Leadership, Advocacy and Research
01 Dec 2022
Our work on the ACT Planning System Review: Delivering Best Practice Urban Design through Planning project has been recognised, winning a 2022 Australian Urban Design Award for Leadership, Advocacy and Research – City and Regional Scale!
We worked as part of a team led by Hodyl & Co alongside Andy Fergus, Adams Urban, Creative Environment Enterprises, and the ACT Government to investigate and untangle the many complex, layered, and variable design regulations that exist within the ACT system.
"The design team have successfully delivered an exemplary research project, one that sets a new benchmark in the design and delivery guidance and reinstates Canberra as a leading voice in urban design policy."
"This thoughtfully conceived and rigorously researched guide to delivering best practice urban design delivers a robust design governance framework tailored to the ACT context that provides measures that both identify the benefits of good design and support the quality of future urban development."
Since 1996, the Australian Urban Design Awards have recognised contemporary Australian urban design projects of the highest quality, to encourage cities, towns and communities across the country to strive for best practice in all projects. The awards are co-convened by the Planning Institute of Australia, the Australian Institute of Architects and the Australian Institute of Landscape Architects.
The online awards presentation can be viewed here. Congratulations to all finalists!