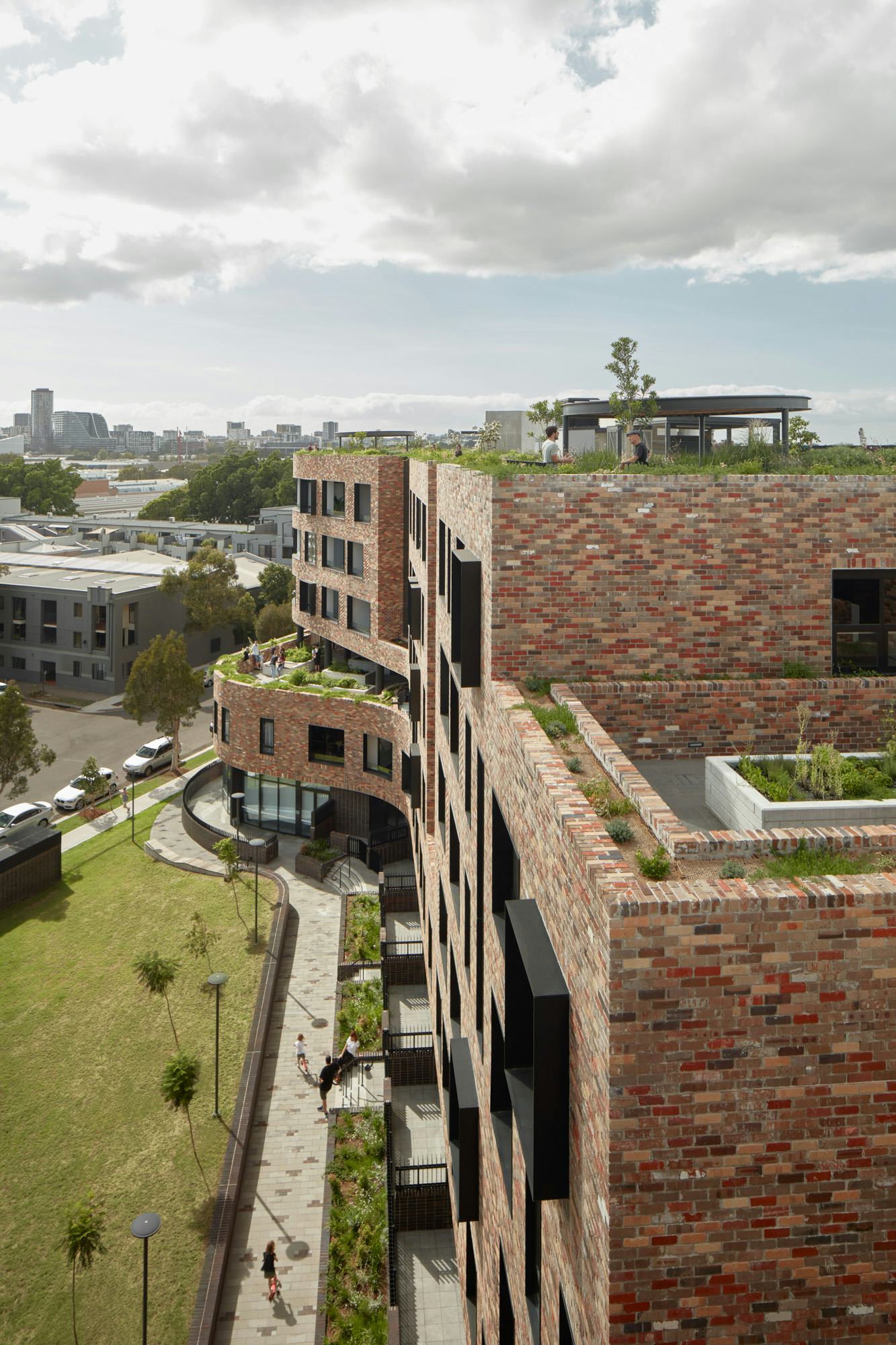 Arkadia Apartments. Photo: Tom Ross
Arkadia and Dyuralya Square recognised in AILA NSW Awards
18 Jun 2020
The Australian Institute of Landscape Architects (AILA) has announced the winners of the 2020 NSW Landscape Architecture Awards.
The awards acknowledged 33 projects over 14 categories across regional and metropolitan New South Wales. Winners were selected from a total pool of 63 entries – a record number in the history of the state's program.
OCULUS received two 'Landscape Architecture Awards': the first for Dyuralya Square in the competitive Parks and Open Space category, with the second going to Arkadia in the Garden category.
Opened earlier this year, Arkadia (designed in collaboration with DKO Architects and Breathe Architects) is a new apartment complex in inner Sydney that sets a new benchmark in how multi-residential projects can foster community, social interaction and neighbourhood integration.
Dyuralya Square is a new civic square in the inner Sydney suburb of Waterloo that interprets and reveals the site's rich natural and cultural history.
Both projects will automatically progress to the National Awards to be announced later in the year.
The 2020 AILA NSW Awards Jury included Sara Padgett Kjaersgaard (Chair), Clarence Slockee, Georgina Reid, John Newman, Tanya Wood and Marc Deuschle.
View more on Dyuralya Square here.