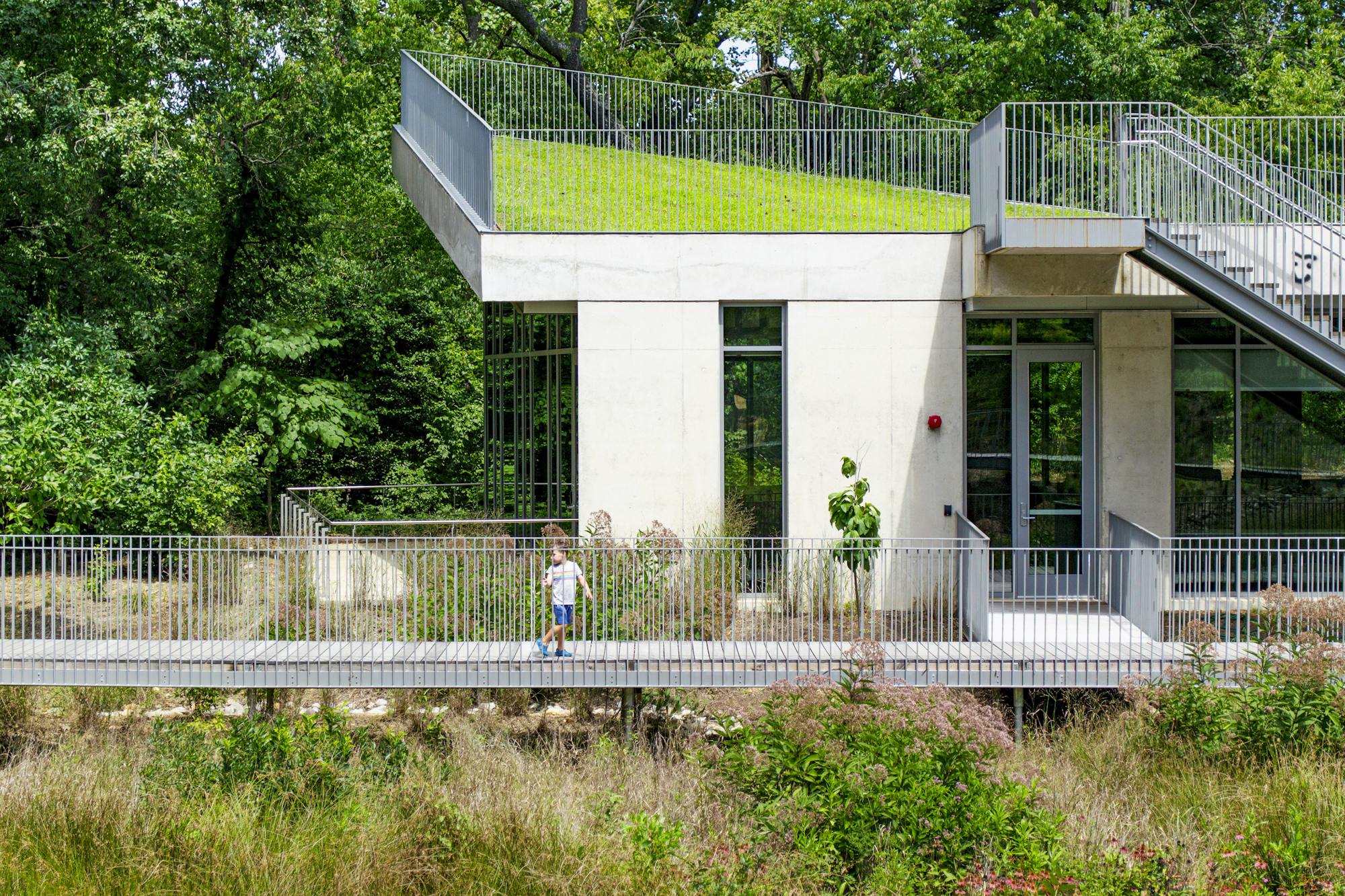 American Institute of Architects Award Winner
01 Mar 2023
The 2023 American Institute of Architects Awards have been announced – and we're delighted to announce that Lubber Run Community Center is a winner!
Located in Arlington, Virginia, the jury calls the project "both a building and a park, a work of architecture truly rooted in its sense of place." Led by VMDO Architects, "the team's overarching design vision was achieved through a sculptural landscape plinth that is draped over a series of interior spaces, fully integrating the building into the landscape."
The carefully coordinated spatial organization works in concert with the sloping landscape, achieving dynamic connections to the outdoors. "Beyond preserving the surrounding environment, the center helps increase access to nature within and around the site. Its main spaces offer views of Lubber Run Park's woodland and the site's constructed natural landscapes, such as a rain garden courtyard to the west."
Congratulations to VMDO Architects, our team in Washington, D.C. and everyone else involved!
The awards program celebrates the best in contemporary architecture, with projects that demonstrate the many ways buildings and spaces can improve our lives. Discover the other winning projects here.