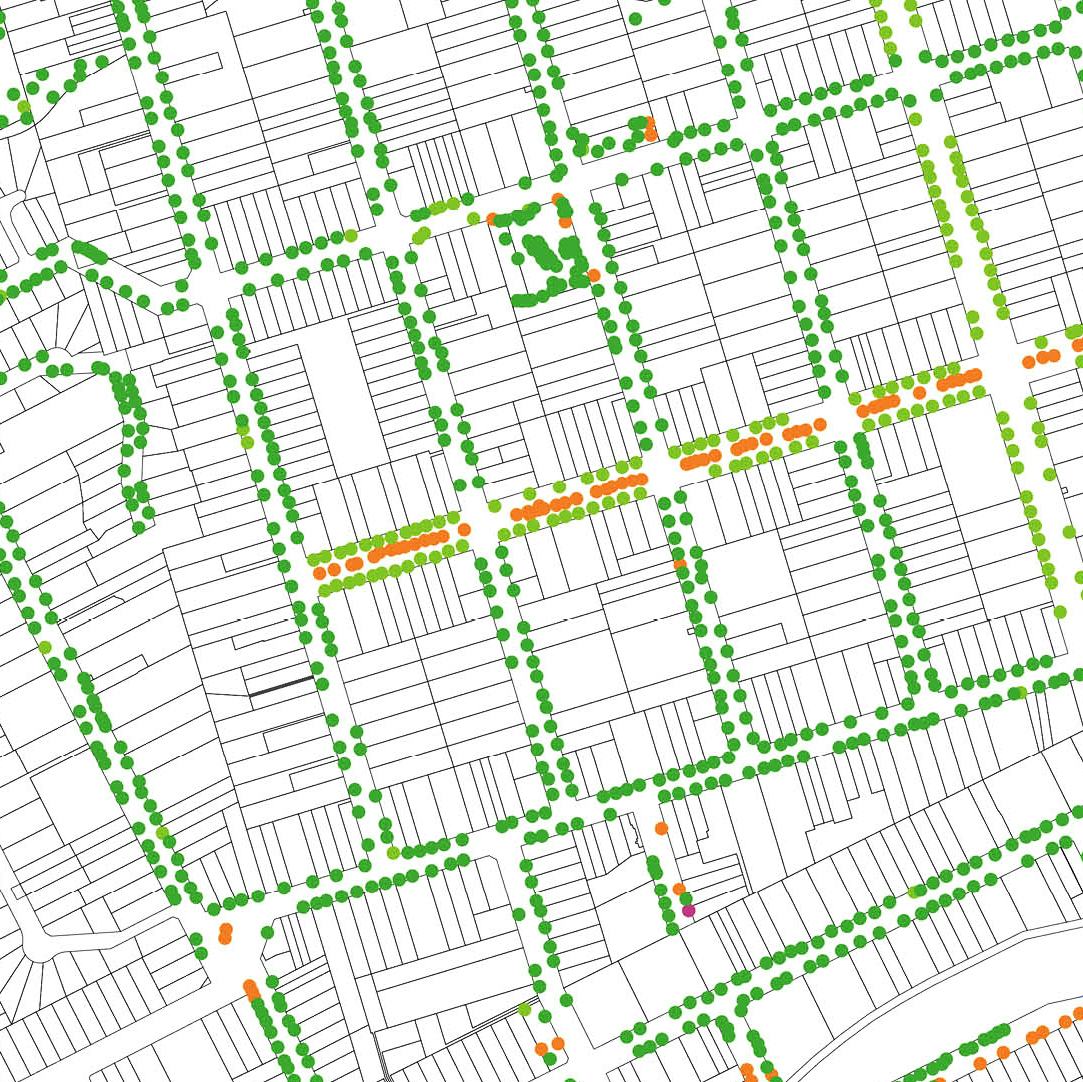 OCULUS Urban Tree Canopy Master Plan wins ShadeSmart Award
14 Jun 2022
The Australian Institute of Landscape Architects (AILA) announced the winners of the 2022 NSW Landscape Architecture Awards at a ceremony in Sydney.
With a record 91 entries, "the awards highlight the positive contribution Landscape Architects make to empowering, planning, and designing communities," says AILA NSW Awards Jury Chair Andrew Turnbull.
OCULUS received an inaugural ShadeSmart Award for our work on Bankstown & Campsie CBD Urban Tree Canopy Master Plan for the City of Canterbury Bankstown in collaboration with TreeiQ and Homewood Consulting.
In partnership with the Cancer Council NSW & Cancer Institute NSW, the AILA NSW ShadeSmart program aims to help prevent skin cancer through the design of our outdoor spaces. The award reinforces the pivotal role that Landscape Architects play in the design of public spaces and advocating for sustainable and healthy communities.
Cancer Council NSW's Skin Cancer Prevention Manager Liz King says well-designed and correctly positioned shade is key, "The ShadeSmart Award is an opportunity for us to look at how we influence design and provide opportunities for shade to be available to all people. We want to make shade design for solar UV protection a mainstream part of built environment practice," Liz says.
The Bankstown & Campsie CBD Urban Tree Canopy Master Plan was "commended as a framework to allow Local Government to plan, and fund, staged implementation of tree canopy and shade as an integral part of green infrastructure." It was acknowledged that plan "will inform forward development controls that will influence access to shade in public domain and private development."
The 2022 AILA NSW Awards Jury included Andrew Turnbull (Chair), Julia Manrique, David Head, Danièle Hromek, Jon Hazelwood, Jess Miller, and Simon Kilbane.
Learn more about the ShadeSmart Program here.
View the full list of winning projects here.