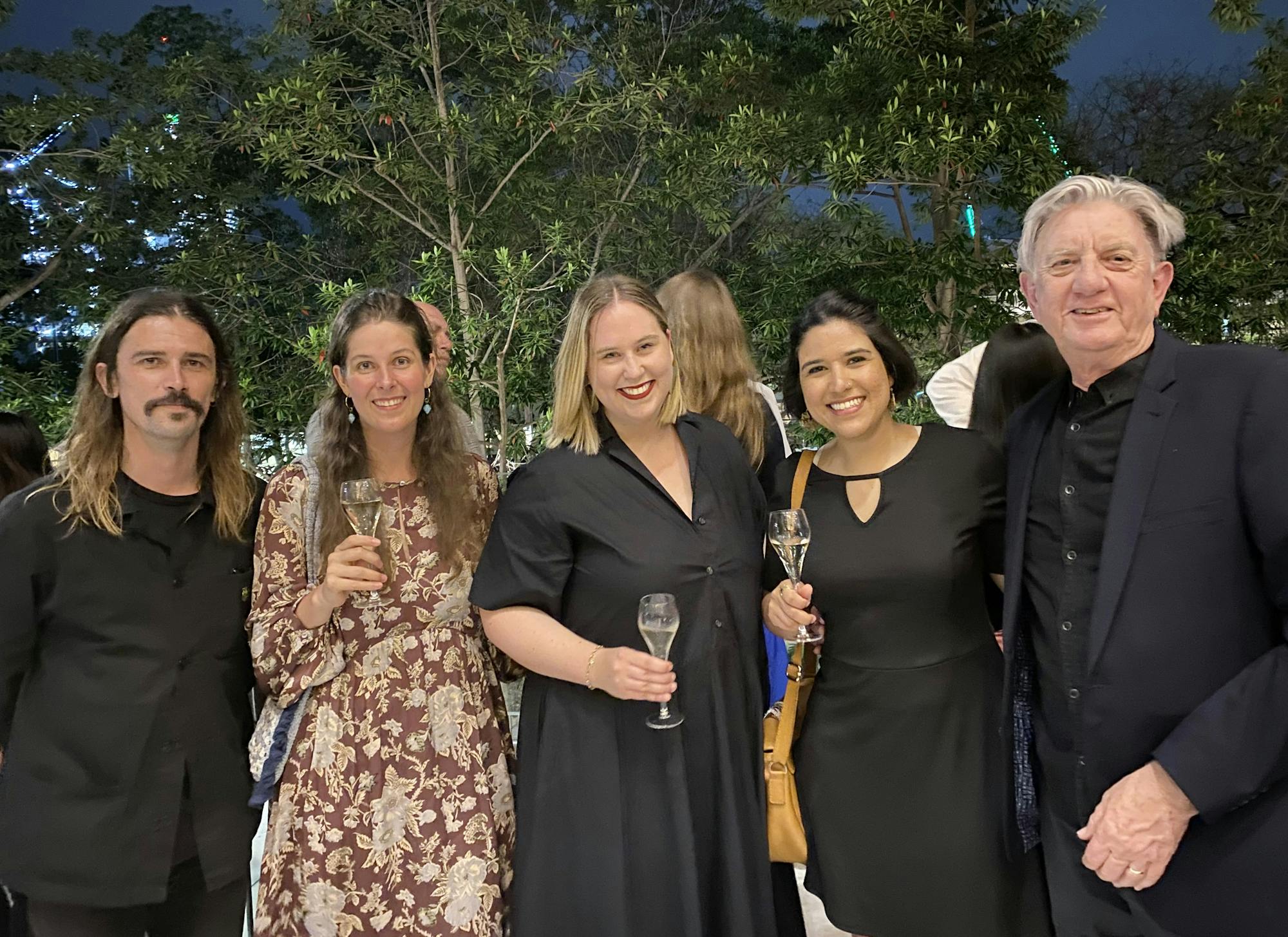 AILA National Awards for Climate Positive Design + Civic Landscape Architecture
18 Oct 2022
OCULUS brought home two awards from the 2022 Australian Institute of Landscape Architects (AILA) National Awards night in Magandjin (Brisbane)!
Following on from a recent International Federation of Landscape Architects (IFLA) Climate Crisis Design Award, Green Our City Strategic Action Plan, in collaboration with Arup, HillPDA Consulting, and Junglefy, was recognised by AILA for Climate Positive Design.
This inaugural award category highlights the importance of striving for climate positive design outcomes in facing societal and environmental challenges. It is awarded to projects which demonstrate significant effort toward climate change mitigation and/or climate change adaptation consistent with AILA's Climate Positive Design Action Plan for Australian landscape architects.
"The Green Our City Strategic Action Plan was commissioned by City of Melbourne to explore how standards might enable development to meaningfully contribute to achieving sustainability and urban green infrastructure goals and what the socio-economic benefits of implementing such standards might be for residents, workers, and visitors. Focusing on regulatory provisions, the study provides high-quality technical information that assists councils, developers, landscape architects, and other designers to incorporate urban green infrastructure into their projects. The jury commends the design team's detailed work which will be of great use to the landscape architecture profession in their work on inner-city environments."
The City of Melbourne's Green Factor Tool for measuring the green infrastructure credentials of development also received a Climate Positive Design Award. This online tool is designed to help landscape designers, architects, planners and developers benchmark and improve how effective their greening designs for new buildings are, with the hope that it will help increase the amount of vegetation cover in Melbourne.
In the same city, our work was celebrated with an award for Civic Landscape, "Wesley Place, surrounding a prominent church in the centre of Melbourne, compliments and enhances surrounding heritage buildings while carefully negotiating existing vegetation and a contemporary office tower. Most importantly, the project manages to create a quality civic space that offers refuge from the adjoining city streets and a new pedestrian connection through the site. The restrained detailing and execution are of superb quality, and skilfully assert a new quality public green space for Melbourne's CBD."
The 2022 AILA National Jury included Shaun Walsh (Chair), Angus Bruce, Caroline Butler-Bowdon, Bec Connelly, Alex Felson, Jefa Greenaway, and Gay Williamson. The complete AILA 2022 National Awards presentation can be viewed here.