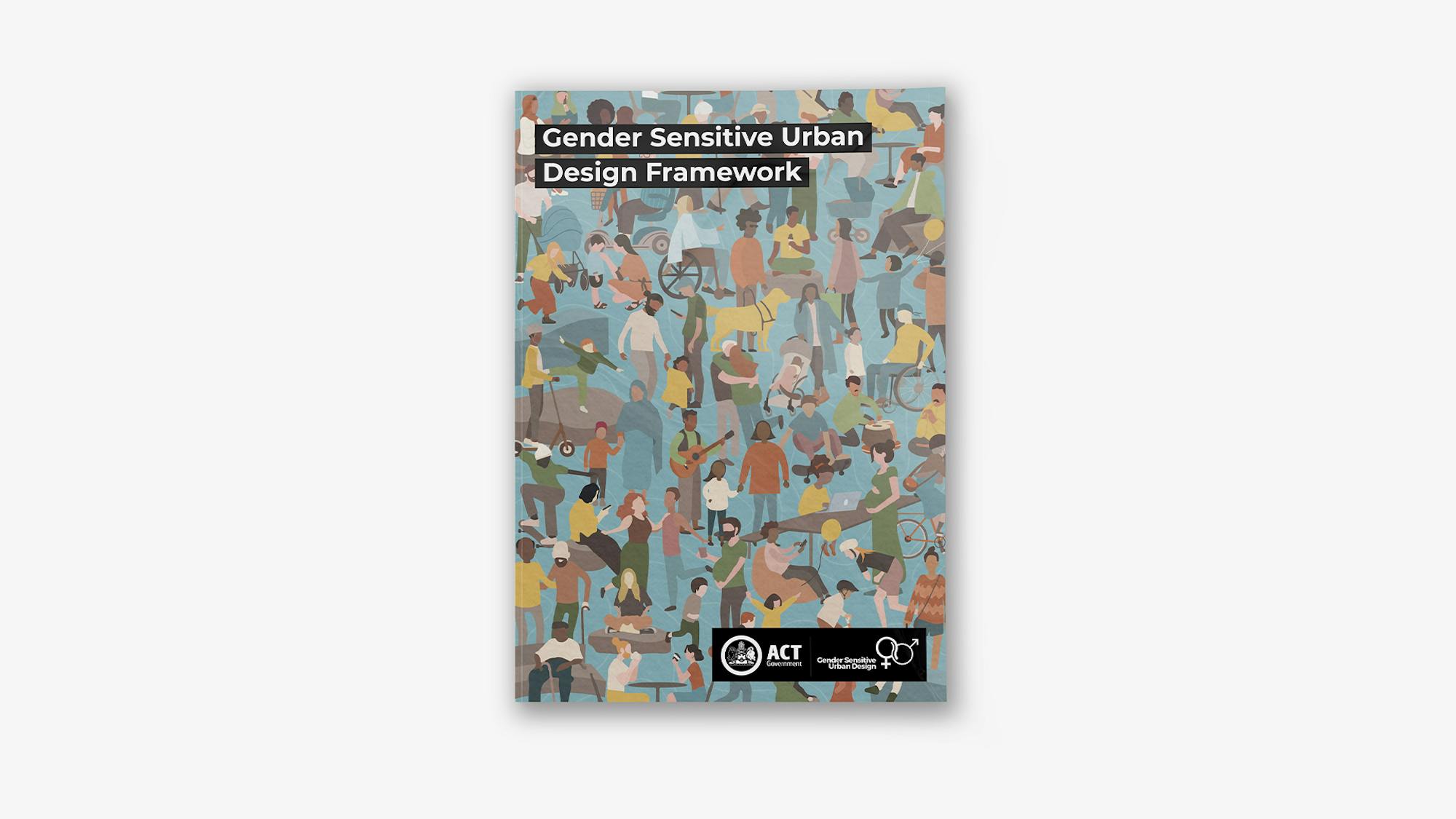 Planning Excellence Win for Gender Sensitive Urban Design
09 Nov 2023
The Gender Sensitive Urban Design Framework and Toolkit, developed by PLACE Laboratory, OCULUS, Communication Link, and Inhabit Place, for the ACT Government, won an award for Community Wellbeing and Diversity at the 2023 ACT Awards for Planning Excellence. 
The Planning Institute of Australia (PIA) ACT 'Community Wellbeing and Diversity' category recognises initiatives that achieve outstanding social sustainability outcomes – planning for people. The award celebrates great social planning that supports community cohesion, safety, and diversity.
The ACT Gender Sensitive Urban Design Framework and Toolkit aims to set a new standard for public spaces that are equitable, inclusive, accessible, and safe for all individuals, with particular attention to the needs of women, girls, gender-diverse individuals, and other vulnerable groups.
The Framework sets out principles for gender-sensitive urban places, describing key ideas generated from consultation, research, and analysis. The Toolkit is a practical guide that examines common gender-related public realm inequalities and challenges, offering recommendations to remedy and resolve them. Together they guide the delivery of best-practice urban design outcomes for the public realm through a gender lens.
By adopting a gender-sensitive approach, we aim to create inclusive, safe, and comfortable public spaces that benefit all community members. The outcomes go beyond just catering to women or gender-diverse individuals; they contribute to developing a more liveable city for everyone
The award was announced on 8 November 2023 at a ceremony in Canberra. Learn more about the Framework and Toolkit here.