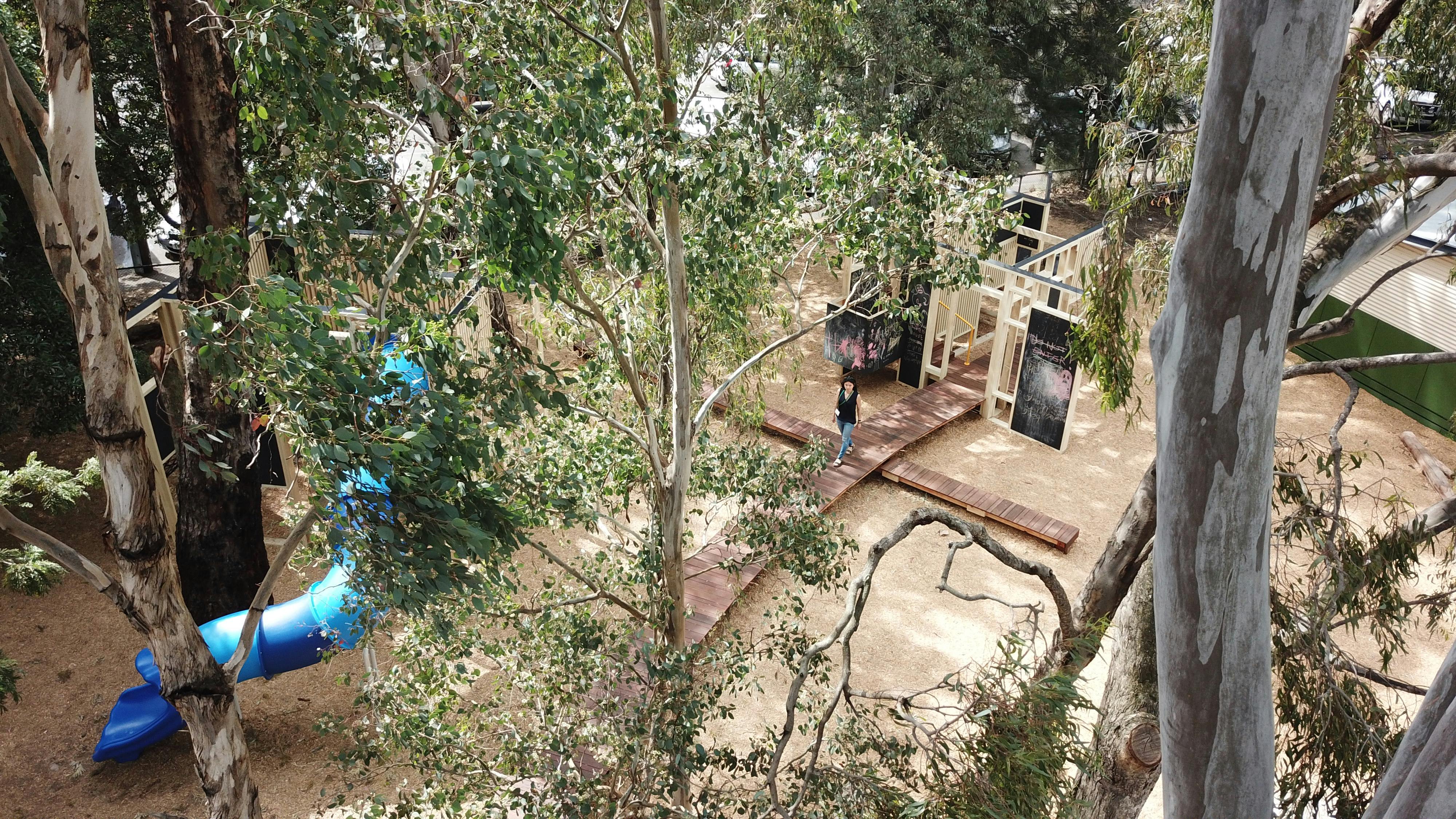 Princes Hill Primary play space opens
21 Oct 2019
A new bespoke timber play space at Princes Hill Primary school in Melbourne's inner-north has opened to the delight of hundreds of screaming children.
Focused on adventure and imaginative play, the design by OCULUS is inspired by traditional child's play, with the cubby houses represented by typical timber stud walls. These have been placed in careful consideration of existing trees and are connected by an elevated boardwalk, softened with native planting along the edges. Each of the cubby houses has been designed with specific challenges to encourage different social interaction and occupation.
The design was delivered under a pro-bono arrangement with Princes Hill Primary School.